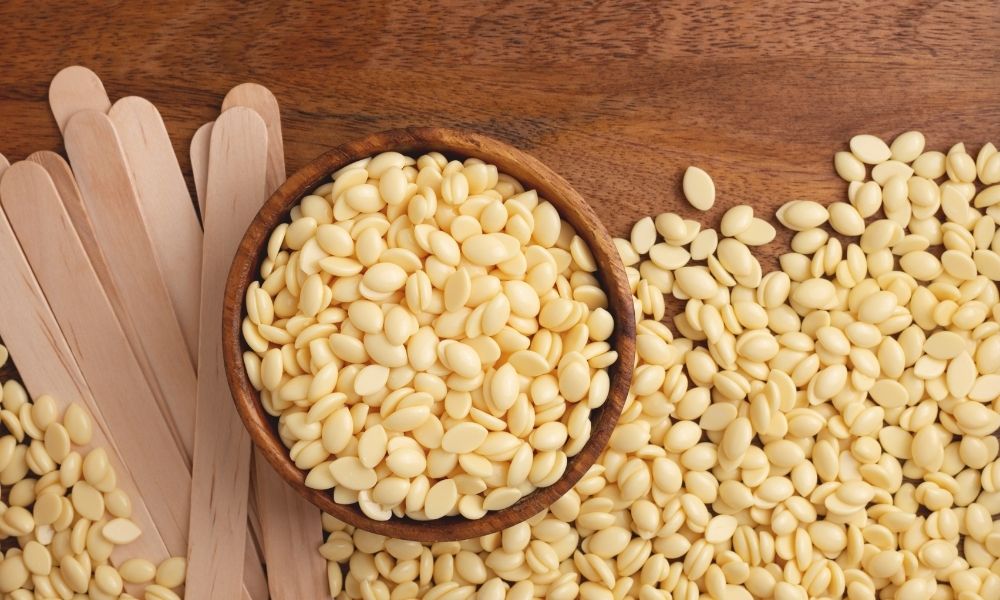 Bombshell creates industry-leading professional wax beads. But why is Bombshell wax known as a quality waxing brand? We create our product from a family-owned European refinery with only the best ingredients. We offer several different hard wax options, so your clients will receive desirable results after every use. Not to mention, we offer reasonable prices that won't break you or your clients' banks.
Finest Ingredients
Here at Bombshell, we've searched for only the finest ingredients to create the most luxurious products for hair removal. Our use of organic ingredients and essential oils offers a quick and effective waxing process. By using a family-owned European refinery partnered with 100 years of experience, we create a proprietary formula that will provide your clients' skin with many benefits. Our hypoallergenic and vegan ingredients offer even the most sensitive skins the best results. Since they're created by a wax artist, you can trust that you'll receive the best of the best.
Results
The results from our wax are a large reason why Bombshell wax is knowns as a quality waxing brand. You'll enjoy only the best results possible with our high-grade formula. The benefits of using Bombshell wax include:
It smoothly glides on the skin
Quick dry times and flexible wax
Easy removal with the least amount of pain possible
Silky, smooth skin post-removal
Safe on all skin types
Price
Bombshell offers the finest ingredients, results, and the most competitive prices for all wax artists. Whether you're in need of a bulk purchase or a small order, your wallet will thank you for not breaking the bank. Choose between 10–50 pounds of wax beads, from hypoallergenic to blue hard wax beads. If a smaller order piques your interest, consider one of our 2–6-pound bags. We also offer these in pink, blue, teal, or hypoallergenic hard beads.