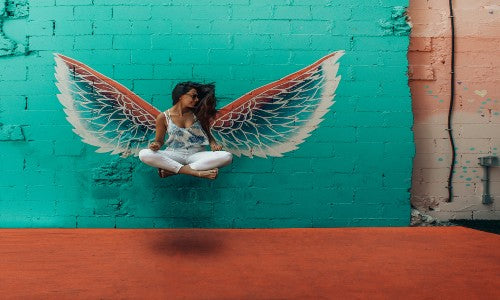 By Bryson Henniger
A salon studio rental comes with a ton of benefits. Firstly, your commission is all your own. No hidden fees or royalties have to be paid to the host salon, unlike franchise owners.
The host salons almost always help you design your suite, or at the very least they provide a move-in ready suites that are decorated to a high standard. And to top it off, you are able to freely sell any products from your suit without penalty or charge, however this is not a requirement.
Once you find a salon studio to rent, the next steps are to continue your training by taking some professional online body waxing classes and invest in hard and soft waxes that deliver reliable and consistent results. Whether you are looking for bulk hard blue, pink, teal, or hypoallergenic wax beads, strip wax, warmers, accessories, and more, Bombshell Wax has all the waxing essentials you need to get your salon studio rental up and running! 
Below are some of the most highly recommended companies that rent salon suites.
WEBSITE: www.solasalonstudios.com
Sola Salon Studios is probably one of the most well-known salon franchises, now with salons in over 200 locations with over 5,000 employees. Sola Salon helps potential business owners with the salon rental process so they can open their own business. Once you invest in a Sola Salon loft, Sola will provide you with a space that is ready to go.
Cost with Sola Salon Studios
The initial rental price of a Sola Salon suite is around $300 per week, and requires a 2-week deposit before you move in. They pay your salon license for you, but you will need to renew your insurance yourself at the beginning of every year.
Then you have to take into account the hidden costs, with laundry, supplies, accountant and credit card fees, phone bill and of course don't forget to set money aside for taxes.
Total cost per month (estimated)
Rent: $1200
Supplies: $150
Phone bill: $30
Bookkeeping: $50
Laundry $12
Total: $1442
WEBSITE: www.salonsbyjc.com
Salons By JC has grown to over 100 locations across North America, offering their brand to entrepreneurial salon professionals.  The company co-founders Jack Griffey and Cecil Miller, turned a single large salon into a Texas chain, that later grew to become an international franchise.
Cost with Salons By JC
Salon studio rental at a Salon By JC Suite costs $225 per week. Their services include a full-time concierge and free laundry services. You can use their app to manage and book appointments and via the Empowering You program, you can access support to help your business glow.
A Salon by JC focuses on providing its small owners the best information to improve their product offerings. They are open to working with any kind of entrepreneur at any level, and try to make their services as easy to access as possible.
Total cost per month (estimated)
Rent: $900
Supplies: $150
Phone bill: $30
Bookkeeping: $50
Laundry: FREE!
Total: $1130
Available Benefits:
⬩ Full-time Concierge
⬩ Keep 100% of your profits
⬩ Free WiFi for you & your guests
⬩ 24/7 access - make your own hours
⬩ Your music, retail, & decor
⬩ Your branding in your private studio
⬩ Fully enclosed, locking suites
⬩ Luxurious cabinets & fixtures
⬩ Move-in ready whenever you are
⬩ Shampoo bowl, mirror, chair, sink, & more!
⬩ SBJC booking & payments mobile app
⬩ Social Media Marketing Guidance
⬩ Partnerships in various industries to support you as a business owner through empowering programs
⬩ Educational workshops on business skills and marketing
WEBSITE: www.optimasalons.com
Optima Salons does focus on smaller-scale business opportunities than those offered by Salons by JC & Sola, Optima Salons has a history of helping small private suites get off the ground.  The suites range from 95 sq. feet and larger.
Cost with Optima Salons
The total investment cost of an Optima Salon is at minimum $300 to $500 for a double suit if you have a business partner. All suites are fully furnished and decorated to give an upscale appearance but owners are free to add personal touches to the design.
As a newcomer to the salon franchising scene, Optima focuses on small and ascetically pleasing suite spaces with 24/7 secure access, onsite laundry, retail products and more.  Whilst they offer less hands-on assistance than other companies, they do offer a 6-month rental option and those who rent for 1 year or more qualify for discounts.
Total cost per month for a Single space (estimated)
Rent: $1200
Supplies: $150
Phone bill: $30
Bookkeeping: $50
Laundry $12
Total: $1442
Considering leasing a salon suite is a smart move for anyone who is considering going self-employed but doesn't have the large initial investment required for a franchise, or to start a salon from scratch. Check out salon room rentals today!
Great Luck Spreading Your Wings! 
 AVAILABLE in WAKEFEILD, MA