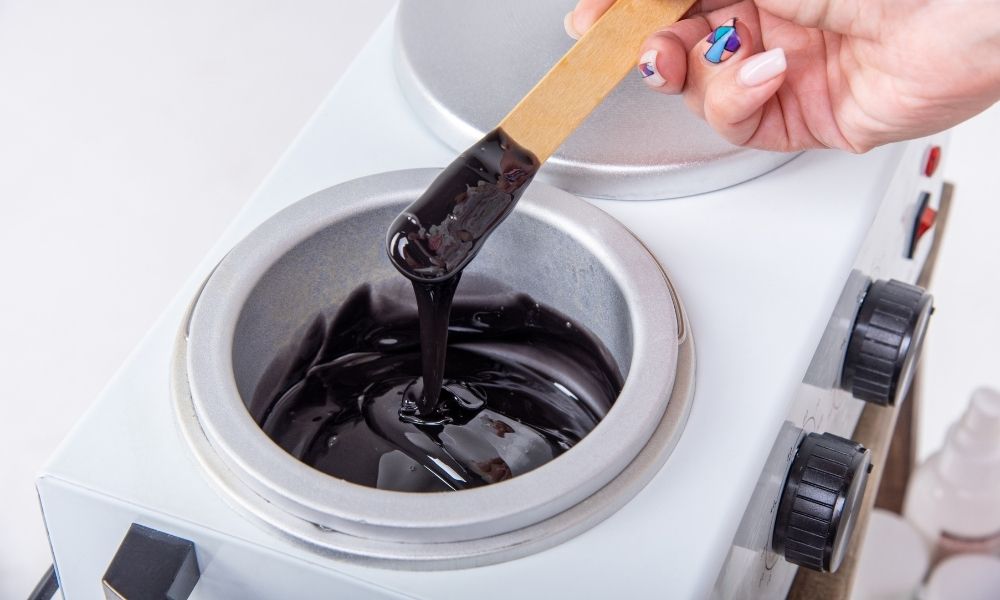 Every successful salon has different secrets that led to their thriving business. In this guide on how to keep your beauty salon running smoothly, we'll dive deeper into these tips and how to go about them. You'll need to get organized, boost communication, and continue finding ways to market your amazing salon to shine amongst the competition!
Have Consistent Meetings
At the start of each workday, you should have a team meeting to communicate any potential challenges while also pumping up your team of talented workers. Some days may be busier than others, which could lead to stress. However, by making a plan with your team, you lessen this risk.
When you notice a hectic day packed with appointments on the calendar, remind staff that you're always a resource. If they feel overwhelmed and need someone to turn to, you are always there to offer support.
Pro-Tip
Individual meetings are just as important as staff meetings, especially because some employees may be uncomfortable voicing discrepancies or other problems in front of a group. By scheduling monthly meetings with each employee, you can talk about their goals, growth, and more together.
Keep Track of Inventory
Salons have all sorts of supplies, especially when they offer services ranging from haircuts to skincare. Rather than keeping a stockpile of everything you need that's randomly placed throughout a supply closet, create an organization system to make tracking inventory levels easier.
Only Buy Quality Products
Invest in quality materials for your salons, such as better wax, plush towels, and more. Many customers look for quality in both spas and salons, so spend the extra cash on nice shampoos, conditioners, lotions, and more.
Likewise, by purchasing and investing in better salon chairs and other furniture, you keep customers comfortable throughout their service. This tip relates to pieces in the reception area as well, since aged or damaged furniture looks bad no matter where it is.
Pro-Tip
If your salon offers waxing services, then shop at Bombshell for great wax that glides on; our products are also gentle on the skin and safe for individuals with sensitive skin. Browse our variety of options ranging from blue hard wax beads to other colors like pink and green!
Have a Great Interior
There are all sorts of tips on how to keep your beauty salon running smoothly, and that includes carefully considering a decorating scheme. Although some salons create a Zen environment, others have strategic pops of color for a fun, unique look! An interior theme helps your salon stand out amongst the competition, preventing it from becoming another basic, run-of-the-mill salon.
When it comes to the interior, another thing to remember is to keep your salon clean, since tidiness is vital, especially with specific services like waxing. A dirty salon is unappealing and unsanitary; some equipment may harbor bacteria.
Take Time When Hiring
Hiring new employees should always be a vetting process; this ensures you only hire professional and talented members to your team. Although this may mean feeling understaffed for a bit, it pays off overall. Ideally, every employee you hire should fit into your business culture and have all the skills necessary to contribute to your incredible salon.
Never Neglect Marketing
While you may put extra emphasis on marketing when you first open your doors, remember that this is one aspect of the business you always need to pay attention to. Consistently post photos on social media and your website, as this helps you branch out and reach additional customers.
If you're currently booked up and not accepting new customers, consider creating a waitlist to ensure you never have long lulls during your workday. By doing this, you may even pick up some new customers!
Maintain Customer Relationships
Remember the importance of customer loyalty since your clients support your salon and keep the doors open. Take time to learn the names of your regular clients and try to remember specific details they share with you. Not only does this create easy talking points during services, but it also shows them that you care about their patronage, which makes them more likely to return.
Create a Rewards System
Establishing a reward system is an easy way to show customers you truly appreciate their patronage. Successful businesses go about this differently: some link points to services while others link points toward purchases. As points build up, you can offer discounted services or free samples of products you use.
Regardless of how you go about this, communicate it to your customers so they have the opportunity to get great deals. All customers loves incentives like this since services add up; after five haircuts they may get a discounted one. As a bonus to your salon, this tactic differentiates you from the competition.
Listen To Customer Critiques
Who said criticism was easy? Sometimes you may not love what customers have to say, specifically when it's negative, but critique helps us grow. Often, customers complain for a reason, and by listening to them, you improve the relationship and find ways to improve your salon.
For example, if someone says that your salon seemed dirty when they came in, then take time to tidy up and reevaluate your cleaning schedule.
Stick To Your Budget
While your budget may fluctuate throughout the life of your salon, it's important that you consistently reevaluate it according to how much money you have coming in. Avoid making unnecessary purchases, especially when you can't afford them. However, if you have an influx of cash, then consider replacing furniture or salon equipment to keep your business looking great!
Celebrate Salon Wins
You likely established business goals regarding customers, profit, and more before opening your doors. As you meet these and other objectives, remember to celebrate with the team who helped you get there with a group meal or another way to show gratitude! Showing appreciation towards your talented workers reminds them that the time they put into your salon helps keep everyone working as a team.
Every successful business follows a plan, and when you work in the service industry, that strategy revolves around the customer. Buying quality products is vital to customer satisfaction. Shop at Bombshell as you purchase top-of-the-line supplies for all your waxing services. By following the tips outlined in this guide, your salon is sure to thrive!