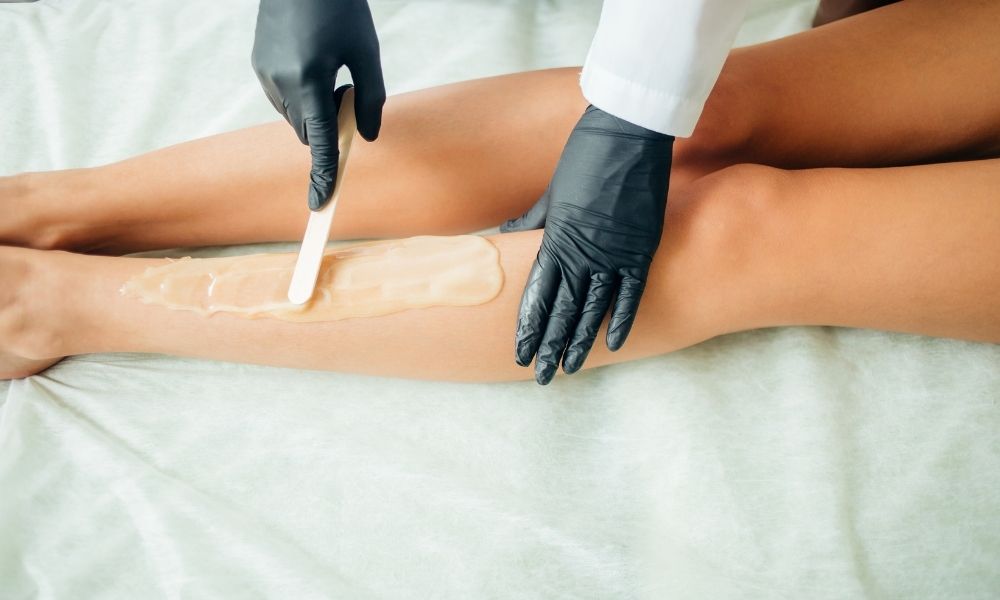 Guarantee clients at your salon have an experience that makes them want to keep coming back. Use these tips to ensure your clients have a great waxing experience. Clients are typically very observant when they come to a salon. Because you see and do similar tasks daily, it can be easy for things to go unnoticed. If possible, take some time to review your waxing salon's processes and environment. Remember, no salon is perfect. Deciding it's time to change aspects of your salon can be a humble realization that will benefit you. Enjoy the process of bettering your employees' skills, your salon's atmosphere, and a client's experience. Read how to ensure your clients have a great waxing experience.
Customer Comfort
Waxing can be an uncomfortable experience. This is especially true if it's a client's first time. Although every individual has a different pain tolerance level, it's crucial to create a comfortable atmosphere for every client that walks through your doors. Attempt to create a relaxing spa experience instead of a simple waxing service. Wax artists should be knowledgeable in massages and offer facial treatments with calming essential oils. It can be a bonus to offer the service if a client receives a treatment on their face. If a more extended waxing session is provided, such as the legs or a Brazilian wax, always ensure the client is comfortable. Provide calming spa music and a heated blanket. Even better, consider a bed warmer so their entire body feels relaxed. Add a diffuser in the room as well. With the right choice of essential oils, the scents can add to overall relaxation and a better experience for the client.
Wax Type
It's no secret that the type of wax you use has a significant effect on client experience and the overall results. You should ask yourself if the wax application is a smooth one. It can be frustrating for the wax artist and client if it takes several applications. Ensure the wax your salon uses applies smoothly without pulling on the hair. Consider pink hard wax beads or blue hard wax beads that don't break when applied. As a wax artist, it's frustrating when a wax breaks through the stroke. Next, consider a client's pain tolerance. Try the wax on yourself to feel how painful the result is and adjust accordingly. Some waxes can be more painful than others. After using the wax, there should be no bumps, redness, irritation, or stickiness on the skin. Also, evaluate if the wax removes the hair shaft and the root. You want the hair root removed, so that hair re-growth doesn't begin soon after the session. Ensure clients will have lasting results while also preventing ingrown hairs.
Waxing Protocols
Make sure your employees are keeping up with salon and waxing protocols. One of these most critical protocols is the sanitation of waxing products. Have weekly meetings to check in with all employees and use a whiteboard to create visuals for sanitation protocol. It's helpful to walk them through the salon itself. The goal is for each client to receive the same service. You are working towards this worthy goal by teaching and checking in with employees. Ensuring clients are safe, and employees feel confident will promote a great waxing experience. A big part of the protocol should involve education for the client. Set up consultations with clients to properly prepare for the appointment and service. For example, if a client comes in with too much oil or sweat on their body, they can easily break out after a waxing session. Prevent clients from having this experience by sanitizing the area before performing the service. Also, suggest that clients come into the salon with clean skin when possible.
Body Waxing Protocol
Let's get to the nitty-gritty and talk more in-depth about body waxing protocol. Before you begin the procedure, spray or wipe alcohol with a clean cloth over the area you'll be waxing. Pat the skin dry with a disposable towel. Next, brush the skin with a dry body brush. This will help to lift any ingrown hairs. A brush made with goat hair will achieve the best results while providing a gentle experience. Aestheticians have been doing dry brushing for years, and clients will also enjoy this service because it's become a big trend on social media. For the waxing, spread the wax in the direction of hair growth with one long, smooth swoop. Try not to exceed the coverage of a six by three-inch area. Also, ensure the wax strip is no longer than eight inches and gives enough room for you to grip. Remove the strip in one quick motion in the opposite direction of hair growth. Repeat the process on all areas needed, then spray the skin with an alcohol and water mixture and pat dry. Apply a hot towel to the waxed area and then a soothing gel. End the services with an offer of a massage with oil(s).
Retail Products
By offering retail products, you can provide clients with beneficial at-home care while helping the business flourish. Provide them with appropriate body washes, creams, and oils at the end of the treatment. All areas of the body deserve to receive attention and care daily. A scrub is another great thing to send clients home with as it can help prevent in-grown hairs, and they can use it to prep for their next appointment. Don't overdo the product side to a point where clients feel pushed or overwhelmed. Educate them on the benefits of your products and give them time to decide if they want to purchase any of them.
Book Ahead
If your business is busy, clients can be disappointed when they leave their service, go home, try to make an appointment for a later date, and discover that you're fully booked. Try to rebook your client for their next waxing appointment at the end of each treatment. Waxing is a continuous process, and clients want to know they can get in when they need another treatment. This is an excellent opportunity to offer incentives as well. For instance, give a free service after receiving five full-price services. You could also upgrade their services to include a massage and oils if they are a regular customer. Many clients like to feel appreciated for being loyal. Sometimes this means offering them special services now and again. It is a nonverbal way of telling them, "Thanks for the business, and I look forward to caring for you again." Next time you wonder how to ensure your clients have a great waxing experience, consider this crucial tip, and the others shared above.