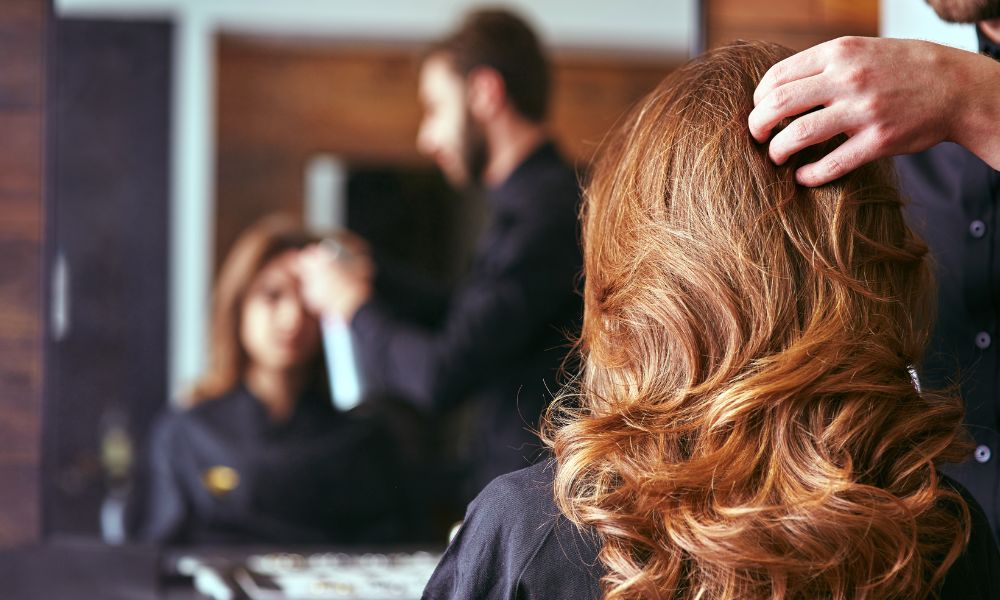 When you own a salon, you have a lot of tasks to juggle simultaneously. It can be difficult to keep up with salon practices that ensure a client's trip to your salon is a great experience. Have you been noticing customer retention rates decreasing? If so, consider reevaluating your salon and instilling these practices.
Equipment
Give your clients as professional an experience as possible by using only the best equipment during their stay. Proper equipment ensures the best outcomes possible for clients.
When customers sit in your chair, they will undoubtedly notice the quality of your tools. This contributes to the idea that they are paying for a service that they couldn't do themselves at home. Even inexperienced clients will notice if your equipment isn't up to date, however. This can leave a salon feeling outdated and even dirty.
That said, you don't have to always have the latest high-tech equipment for clients to have a great salon experience. Instead, it's crucial that the equipment you use is both professional and clean. Instill cleaning practices in your salon that prioritize regular cleanings and maintenance. If stylists have a hard time keeping up with this, consider a rotational system and visual chart that communicates who will be cleaning what equipment.
Products
The products that you use on clients are just as important as the equipment you use. Proper products can make or break the results clients have in your chair. Professional waxing supplies should reduce pain, work on those with sensitive skin, and provide long-lasting results. If you are using the same color of wax beads each session, consider adding different colored wax beads to your arsenal.
Many beads have characteristics that should be dependent on the client, their hair type, and their skin type. Those with darker skin tones may be prone to thicker hair and more sensitive skin. Because of this, you'll want to use hypoallergenic and sensitive bead types. It's essential to have a consultation with each client so that they have the best experience possible in your salon's chair.
Atmosphere
Try to consider all the senses that your clients experience when they step into your salon. What do they hear when they step foot through your doors? Is it silence or talking among artists and clients? Although there's a time and place for this, consider playing relaxing spa music or soft upbeat music that will engage their hearing first. This will set the relaxing tone for their overall experience.
It can also take their minds off their waxing experience. Some clients get nervous and tense up as a result, leading to a more painful wax. Prevent this by engaging other senses when they receive their service.
Smell is another one of these scents to engage. Consider adding an oil diffuser in the wax room and at the check-in desk. Oil diffusers provide a soothing scent without the smoke and hazards of wax candles. Many oils will engage the senses and calm those entering the space. Provide clients with a moment to relax outside of their busy schedules and lives. Use fragrances to contribute to their spa and wax experience.
Consider asking the first clients of the morning which scent they prefer. They will appreciate this service and choice to control what they smell during their service.
Communication
Despite every effort to reduce pain during a wax, there will be a little pain in the process. This is simply due to the nature of the service. You should take every precaution possible to reduce this pain; however, you'll still want to educate new clients about what they can expect at their appointment.
Some clients who come in without a complete grasp on what to expect can leave feeling disappointed that their experience didn't live up to the service they pictured. In order to improve a client's trip and experience to your salon, communication and education are key. Ensure that they know what to expect so that removing the first strip of wax doesn't surprise them.
Pre-Depilatory Oil
You know what they say: beauty is pain. However, it doesn't have to be! One precaution you can take to reduce the inevitable wax removal irritation is adding pre-depilatory oil to the hair you're removing and the skin beneath it. This will help the wax to attach. This improves results for the client, allowing the hair follicle to exit easier, ensuring the process removes more than just the top of the hair.
This oil will also help the wax to glide off the body. This is crucial for clients with sensitive skin. The most painful waxing experiences come from wax pulling on the skin, not just the hair. Prevent this as much as possible by adding oil as a part of your services to clients.
Seating
The nature of waxing requires the client to sit or lie down. Invest in comfortable seating so that they don't feel uncomfortable while waiting for services. Even worse, you don't want clients to be uneasy when they're undergoing the waxing process.
If they are uncomfortable, clients are more likely to tense up before you pull the wax removal strip. This will cause them more pain in both the short-term and long-term. Evaluate the seating table or chair that you have for your clients. Occasionally lie down on the furniture yourself or receive a full service in them. If you find they're not up to par, consider reupholstering or adding new, fluffier padding to them to save money.
Hydration
It's no secret that hydrated clients will have a better waxing experience. Hydrated skin allows you to remove the hair with ease and ensures the skin recovers faster. Consider adding a water station to your salon and make your client aware that they should hydrate properly in the 24 hours prior to their appointment. Clients will recognize and appreciate the extra effort to contribute to their well-being in this way. Providing them with water at the end of their visit will also allow them to recover quicker.
Consider having an informational business card made that you could attach to each water bottle. You can include educational information regarding the importance of hydration and their waxing experience so that your client feels confident about how to recover afterward.
Consider instilling these tips and advice in your salon. Ensure your clients are only receiving the best service possible. Communication is key, so never fear asking you what each client prefers so that they receive the most professional experience possible.