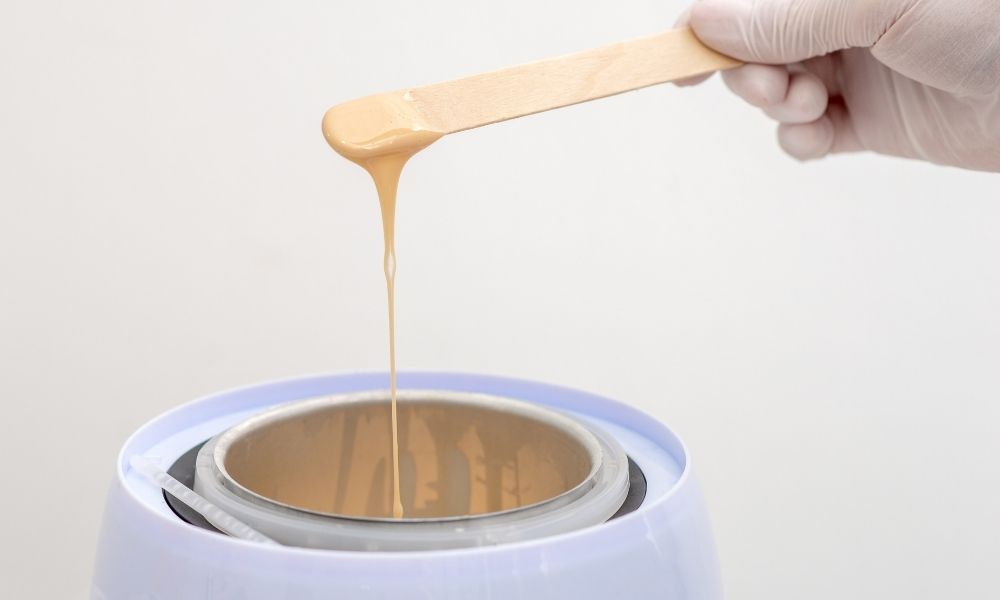 Owning your own business is exciting, and when it comes to the beauty industry, you need all sorts of supplies to best serve every client that steps into your business. For example, if you offer waxing services, then you'll need a quality wax warmer with some body wax. But with all the options out there, which type is best? Make buying equipment and supplies for your salon simple by reading this guide on how to choose the right wax warmer for your salon. 
What Are Wax Warmers?
Salons and spas use professional wax warmers to melt various types of wax for hair removal services. These electric warmers make melting wax quick and efficient while also keeping the temperature at a controlled level. If the wax cools too quickly, it'll harden, but you don't want it too hot since this would burn your clients. Body wax needs to remain perfect for efficient hair removal, and your wax warmer makes this possible.
The Types of Wax Warmers
Knowing how to choose the right wax warmer for your salon depends on the type of wax you use as well as how you apply it. To better understand what to buy, investigate the most common options.
Hard Wax Warmers
Many salons use hard wax or wax beads for hair removal; some also refer to these as a standard wax warmer since it's what the majority of salons and spas use. This type of wax warmer will melt your hard wax beads then keep them at a comfortable temperature so you can focus on serving your client.
These come in various sizes that come in handy depending on the wax job you have to do. For instance, a standard bikini wax may not require as much wax as a full body wax, which would require a larger melting pot.
Shop for Quality
Bombshell Wax sells a variety of salon wax warmers in various sizes. So, whether you need a small kit for waxing eyebrows or a double tank to offer waxing services, you'll find the best equipment here!
Roll-On Warmers
Many wax technicians enjoy using roll-on wax warmers because it makes application simple. These are especially beneficial if you offer face waxing services such as eyebrows and upper lip. Once the warmer heats up, you simply roll it onto the desired area. However, keep in mind that this type of warmer may not be ideal since it isn't great at holding a steady temperature which is essential to a great wax job.
Soft Wax Warmers
Soft wax warmers, or can heaters, will keep your wax warm so you can easily apply it. They're a lot like hard wax warmers, but instead they're for soft wax. Plus, these wax warmers come in various sizes, ranging from large for big salons to portable for a technician on the go. To use this type of wax warmer, all you have to do is place your can of soft wax inside the warmer and allow it to heat up so you can begin working.
Combo Warmers
If your salon utilizes both soft and hard wax, you may want to invest in a combo heater. These usually have pots that you can use for both hard and soft wax, which makes application easier. Plus, with a combo warmer, you'll waste less space on equipment since you'll have a waxing tool that does it all!
Important Criteria To Evaluate
In addition to understanding the types of wax warmers you have to choose from, you should also investigate some key criteria to further narrow your search. This makes it easier to select the perfect wax melting pot for your business once you've decided on the type you need. Evaluate details, such as:
Temperature control: Does it hold a consistent temperature?
Capacity: How much wax can it melt at once?
Heating speed: How long does it take to heat up and melt wax?
Size: Will it easily fit into your salon's service rooms?
You can get a better idea of all of this by reading through the product description once you have a few wax warmers picked out. Reading through reviews is also a great idea, since this reveals how fellow salon owners feel about the product. For instance, while manufacturers may claim their wax warmer heats efficiently, buyers may complain about a faulty heating element. By evaluating this, you'll buy the best quality wax warmer for your business.
Tips for Maintaining Your Wax Warmer
When you buy a wax warmer for your salon, you should take time to read through the manual to see what the manufacturer recommends regarding use and maintenance. You don't want to overload your warmer or use the wrong type of wax in it. Remember, your equipment is an asset, and by taking care of it, you can continue moving your business in the right direction.
Cleaning Your Wax Warmer
One of the most important parts of maintaining your wax warmer is regularly cleaning it. Not only will this ensure that it serves your business, but it also helps you better care for clients. After scraping out you're used but still warm wax, give the melting pot some time to cool down. Once it's safe to touch, use isopropyl alcohol to sanitize the inside to remove bacteria.
You should always sterilize equipment between clients so no one gets an infection after receiving your services. A tidy salon is a quality one, and you want to maintain a great reputation so customers continue returning for repeat services.
Bombshell Wax
Whether you need to buy hard wax beads in bulk, soft wax, a wax warmer, or other equipment, you'll find the best products at Bombshell. Our wax is easy to apply and safe for all skin types, so you can safely serve every customer who books an appointment in your salon. Plus, with a great wax warmer, you can melt wax in no time!
Buy equipment that'll make tasks easier for your wax artists and more comfortable for customers. The best salons use high-quality gear as they serve each of their customers.