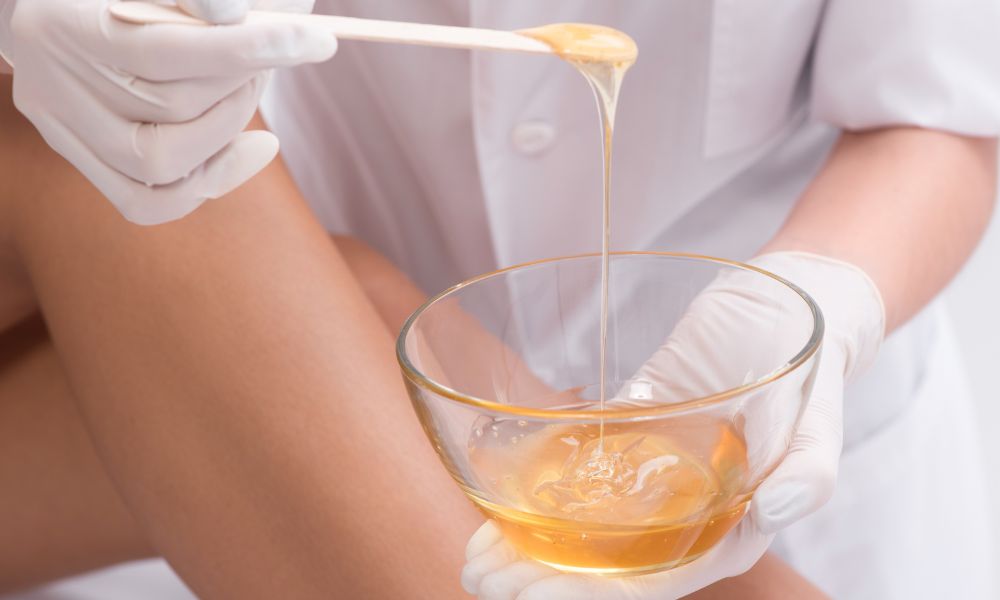 Most salon services provide intimate experiences as you touch someone's hair or body. While some clients are accustomed to this level of intimate touch, others are not. If you have an inexperienced client coming in for a particularly personal service, such as a Brazilian waxing session, you must prepare them for what they can expect during the appointment. Even if the client has received a Brazilian wax from someone else before, it's still helpful to go through the procedure. This is your first time touching them in this way; they deserve to know what to expect. We have some tips for what you should outline for your clients below.
Client Consultation
As you set up the Brazilian waxing session, you should make time for a client consultation. Experienced clients will expect you to ask them questions beforehand, and inexperienced clients will appreciate the detailed conversation. Ask them about their hair and skin type so you can use the best products for them. Share your certification and experience with them as well, since that can increase client comfort with the experience. Remind them to let their hair grow to at least a quarter of an inch long for ideal results. Provide a second opportunity for conversation at the beginning of the waxing session. You can review any of these questions or provide additional information as necessary.
Half an Hour of Intimacy
Most people receiving their first Brazilian wax can expect the actual waxing to last around half an hour. Make sure you inform them of this time frame, although they'll need extra time before and after to undress and redress. Setting aside an hour for the entire appointment is typically best.
If your client has received a Brazilian wax before, just not from you, they can expect the session to last around fifteen minutes. However, since this is your first experience with their body, remind them it may take a little longer.
Explain your process as you're waxing them. Tell them where you're starting on their body, where you plan to end, and how you plan to get there. Let them know if you need their assistance in repositioning their body or holding certain body parts for the best results. You want them to expect and experience comfort and respect during this Brazilian wax, and clear communication will help them feel that way.
Aftercare Instructions
Your clients should expect a list of aftercare instructions when you're done with the wax. Experienced clients probably already know the typical directions, such as booking their next appointment and avoiding sweaty activities for 48 hours, but it never hurts to remind them. Print or write down these instructions so that inexperienced clients have something to reference as they recover from this new experience. Include your contact information with these aftercare instructions so they can ask questions if they think of some later.
Clients can expect a lot during a Brazilian waxing session, from clear communication to aftercare instructions. If you're ready to provide clients with a positive Brazilian waxing experience, you can buy our wholesale waxing supplies. These supplies will set your salon up for success as you help your clients take care of their skin and body hair.