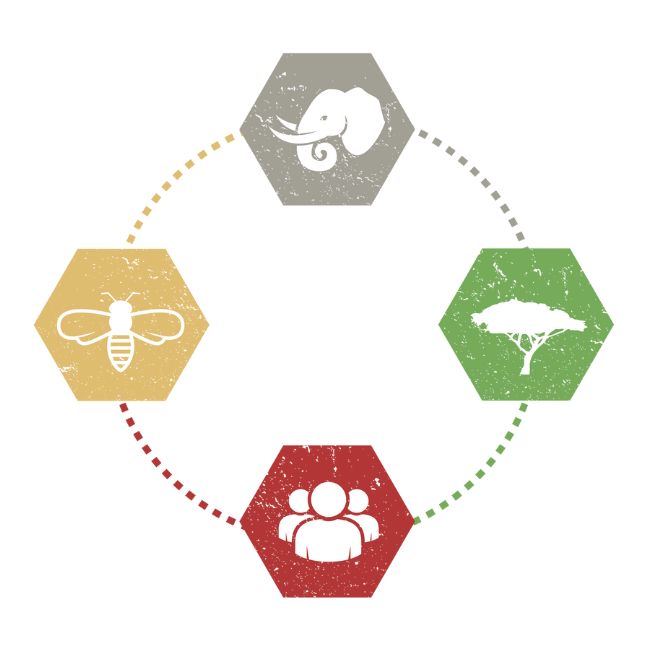 Protect Honeybees
Despite their size, honeybees have vast environmental impact. These pollinating machines shape global farming practices with their nectar-loving, fuzzy legs. One-third of all food requires animal pollination; honeybees provide 80-90% of it!
Beauty products are packed with honeybee products - from lipbalm to depilatory wax - but unsustainable beekeeping practices, loss of habitats and environmental pressures are all contributing to the decline in honeybee populations.  
Now, Bombshell Brands is proud to announce its support of Wild Survivors, delivering sustainable initiatives that place community welfare at the heart or wildlife conservation.
In 2016, Francesca Mahoney courageously launched Wild Survivors to combat the serious issue of elephant poaching in Tanzania. Her motivation now extends to making a brighter future for honeybees, women, and elephants alike.